Motorbike Rental Dubai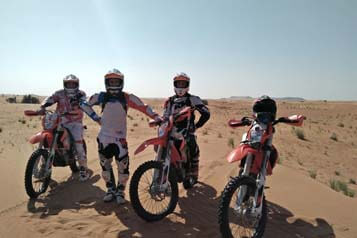 With the start of our first season of Motorbike Rental-Dubai we started looking for a cover photo that sums up the amazing landscape of the desert in Dubai.
What makes the UAE the perfect place for motorbike rental Dubai is the contrast between wide flat areas and high rising dunes and mountains. The ultimate playground for all type of experience levels. Follow our stories here at Dunebikedubai. Find out more about our Motorbike-Rental offers here
Motorbike-Desert-Tour Options:
More information about our off-road desert safari adventure tours or bookings contact us via our contact form or just send us a whatsapp message for a quick reply.
BOOK NOW