Things to Do in Dubai – Family activities in Dubai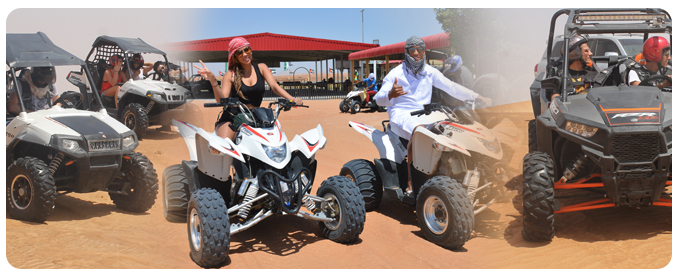 Are you on your vacation in Dubai with your family with children? Or you're in Dubai for a few days visit with your friends or colleagues; here are some interesting things to do in Dubai while your visit to Emirates.
Top Activities in the Dubai-Deserts:
Quad bike Desert Safari Tours:
It's time to experience the fun of the Dubai desert. Pack off your work and explore the dunes of the Dubai desert on quad bikes. The Dubai-desert is full of surprise, astonishing divergence, and challenging terrains; conquer the ever-changing dunes of the Dubai desert with quad rental-Dubai.
Yamaha Raptor Open Desert ATV Tour for Advanced Riders
Off-Road Buggy Dune Drive:
This trip will take you into the highest dunes of the regions. We take the idea of thirst for escapade which a tourist look for and delivers the unforgettable options you can have by setting aside the daily routine. It is time to leave all the stress back in the office. Pump up with excitement, wear your gloves, tie the laces and ride along with us.
Motorcycle / Motorbike / Dirt Bike Desert Tour for Beginners and Advanced Rider:
No matter if you have no experience off road motor biking or you are an experienced rider, DuneBikeDubai has the ultimate adventure for you with our various Motorbike tours in Dubai.
Our Beginner Tour will give you first impressions of the Dubai-deserts. You will learn how to balance your body on the motorbike, how to take corners and safely pass small dunes.
Our Advanced Tour will bring you deep into the desert. You will experience the full range of adventures on your trip. From massive dunes, over mountains and fast trails. There are lakes and amazing views to discover on our motorbike tour-Dubai.
More information about our off-road-desert safari adventure-tours, private or custom sand-dune-tour, group long ride open-desert tour or bookings contact us via our contact form or just send us a whatsapp (+971 55 153 2550) message for a quick reply.
BOOK NOW