Rent Buggy Dubai
Rent Buggy Dubai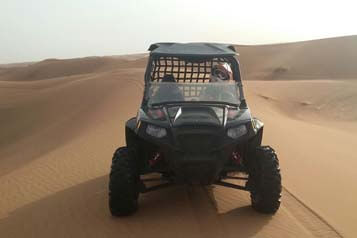 Whether you are have never ridden through the Dubai desert in a buggy, or you have off-road experience, there is always a package for you:
Starter tour for beginners– Polaris 1000cc – A 1-hour tour to teach you the basics of desert driving in a buggy at only 800 AED
Deep desert high dune tour- Polaris 1000cc – A 2 hours tour at 1,500 AED for advanced rider where you are taught how to improve your skills.
Rent-Buggy Dubai safety tips
Before renting a buggies at DunebikeDubai and driving it in the desert alone, the weather condition should be considered. This is an important safety factor that must be considered. When it rain, the sand will get solid and hard allowing the buggy to transfer its full power to the ground while on speeding on soft sand can make the buggy slide and crash.
To ensure your safety and avoid injuries, here are some basics of buggy-riding in Dubai.
Buggy-rental and tour-options
More information about our off-road-desert safari adventure-tours, private or custom sand-dune-tour, group long ride open-desert tour or bookings contact us via our contact form or just send us a whatsapp message for a quick reply.
BOOK NOW
Review:
Mohammed Hassan reviewed DunebikeDubai – Desert Motorbike Tours and Buggy Rental Dubai – 5 star 30 May 2017 ·  A fantastic time on the desert buggies! Luvi was an excellent guide; he was so cool under pressure in 'sticky' situations and when it turned out that we had to drive back in pitch black darkness he showed how well he knew the desert…. All I could do was have 'blind faith'  The team are an amazing bunch of guys. Highly recommended.
Summary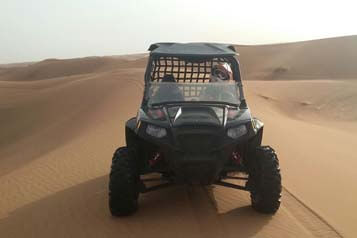 Article Name
Description
Rent Buggy Dubai, Dune buggy ride / drive in Dubai deserts, Buggy rental companies in Dubai, Polaris 800cc - 1000cc ATV buggy tour deals & cost / price in Dubai
Author